Building and remodeling homes since 1984 in Austin's loveliest communities, Katz Builders Inc. brings years of longevity and outstanding reputation to your design, building, and remodeling experience. Katz Builders Inc. instills professionalism and simplicity in the team design-build process, integrating our talented, experienced professionals.
Our initial consultation starts with a conversation about your needs and wants. Our simple Pre-Construction Professional Services Agreement outlines the design-build services to which the Katz Builders Team commits, with the intention of ultimately signing a contract for construction when the drawings, specifications, and costs are finalized. By providing the team approach to design-build, the goal is to transition seamlessly from design to construction, minimizing potentially lost time and dollars caused by redesign after construction is started.
The entire creative process depends on the level of complexity and the scope of the build/remodel. The ability to make decisions can keep a project on target meeting timeline deadlines.  In unique cases, it has taken as much as one year or longer, especially if owners are indecisive.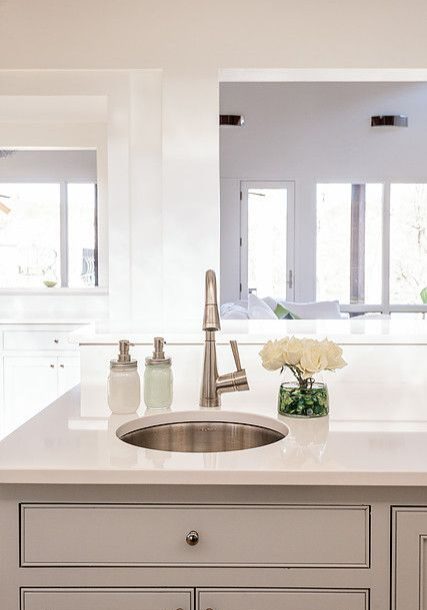 DESIGN-BUILD PROCESS
1. Initial Consultation: To understand the client's needs, thoughts, ideas, and timeline.
2. Assemble Team: We put together your team of design professionals.
3. Budget: Identify your budget to ensure your build fits your financial goals.
4. Create a Design: Upon acceptance of the professional Pre-Construction Services Agreement, design meetings will be held with you and the design professionals, i.e., architect, interior designer, and a Katz Builders project management team member. Katz Builders participates in the entire design process and provides additional feedback, which includes preliminary cost updates, as the process progresses. Our goal is to prioritize your preferences and be good stewards of the targeted investment. Because we use a web-based project management software, communication through the design phase as well as during construction, is not a problem, whether you are living in Austin or abroad.
5. Design Review: Review the design to see if it meets your needs and incorporates the design features requested based on the budget.
6. Material Selection: Make selections of the main finish items, such as windows, roofing material, interior doors and trim, cabinet styles, tiles, countertops, lighting, plumbing, etc.
7. Proposal: A preliminary proposal will be presented during the Preliminary Design Phase. Upon completion of the design, plans, selections, and specifications, an estimate of the cost of your envisioned project is provided. Unless there are major changes to the overall scope of the project, we can expect the preliminary cost that we provide at the beginning of design will be consistent with the final cost at the completion of construction documents.
8. Engineering: Get plans structurally engineered, assist in obtaining funding for the project, and obtain permits if necessary.
9. Construction Process: Our talented team of professionals is dedicated to quality craftsmanship and a beautiful finished result.  
10. Project Complete: Our in-house team of professionals will ensure every detail is finalized, from punch out to warranty.
11. Post Construction: This is your home that we have built or remodeled and it will be so as long as you live there.  However, even after you sell it, it will always have a Katz Builders Inc. signature. We will follow up after the project is complete to ensure we have met our standards for customer satisfaction.
DESIGN AND BUILD COST
Upon acceptance of the Professional Pre-Construction Services Agreement, we will begin the design process. During the design phase, we will meet with you and the design professional/architect, providing additional feedback. Long-distance communication is not a problem; our office and team are fully automated.
SOME FEES THAT MAY BE INCURRED BY YOU
1. Architectural
2. Tree and topography survey of your home lot site
3. A survey that shows home, sidewalk, driveway on your site for a new home or addition/remodel projects
4. Structural Engineer
5. Soil testing
6. Septic design
7. Permits
8. Lighting professional
9. Landscape architect
In addition to the architectural design professionals, you will also meet with the interior designer to determine selections and finishes for costing purposes.
TEAMWORK
Because of the intimate involvement of the project manager, estimator, and project coordinator throughout the design process, the transition to beginning construction is efficient and timely. All professionals such as the architect, engineer, interior designer, landscape designer, etc. remain involved and are consulted when necessary during construction, ensuring design integrity.
PROJECT MANAGEMENT
Both a project manager and a project coordinator serve as the main points of contact for the homeowner. The project manager's priority is overseeing work progress on-site—ensuring the high-quality performance of our trade partners—daily and critical path scheduling, as well as the safety and cleanliness of the site. Each project manager is responsible for documenting job progress via daily/weekly photos, enabling team members to respond quickly to any questions or issues.
With years of experience as a design-build firm, we ensure all steps of the process are completed in-house, on budget, and with a keen eye for superior results. Contact us today for a free consultation.
Some areas we proudly service are Austin, Tarrytown, Pemberton, Hyde Park, East Austin, Zilker, Rosedale, Windsor Park, Allendale, Brentwood, Northwest Hills, Bee Cave, Sunset Valley, Rollingwood, West Lake Hills, Oak Hills, Lost Creek, Spanish Oaks, and Lakeway.